The following documentaries summarize the key claims and allegations of fraud during the election. The authors of this website have not independently verified all the claims and evidence presented, so continue to do your own research.
"2000 Mules" Reveals Ballot Harvesting Operation
The May 2022 documentary 2000 Mules revealed video evidence of a coordinated, funded, illegal ballot trafficking network across critical swing states including Arizona, Georgia, Pennsylvania, Michigan, Wisconsin, Nevada, and Texas.
The documentary explains how True the Vote were able to identify over 2,000 ballot traffickers by obtaining 2 petabytes of geofencing cellphone ping data purchased from brokers. Their threshold for identifying a mule was if they visited at least 10 drop boxes and made at least 5 visits to a non-profit organization which showed evidence of functioning as a ballot "stash house". They then obtained 4 million minutes of drop box video surveillance footage through FOIA requests which showed the traffickers in action. 1
[S]election.Code
An August 2022 documentary covering the story of Mesa County, Colorado County Clerk Tina Peters and her discovery of anomalies within the voting machines under her purview, which led to persecution from state officials including Secretary of State Jena Griswold and an alarming raid on her house by the FBI.
Also features Colonel (Retired) Shawn Smith, data and security analyst Jeff O'Donnell, and grassroots activist Sherronna Bishop.
Runtime 1:01
Learn more at SelectionCode.com
Rigged: The Zuckerberg Funded Plot to Defeat Donald Trump
Rigged: The Zuckerberg Funded Plot to Defeat Donald Trump investigates Facebook CEO Mark Zuckerberg's role in the election. Rigged looks at the nearly $400 million Zuckerberg spent nationally in voter operation efforts, particularly in the battleground states of Wisconsin, Arizona, and Georgia. 42,000 votes in those three states are the reason Joe Biden is president.
Featuring exclusive interviews with President Donald J. Trump, Speaker Newt Gingrich, Senator Ted Cruz, Attorney General Jeff Landry, Congresswoman Claudia Tenney, Congressman Jody Hice, Kellyanne Conway, Ken Blackwell, Ken Cuccinelli, Cleta Mitchell, Michael Gableman, Janel Brandtjen and Scott Walter, Rigged follows the money and uncovers the startling facts behind Election 2020 in order to answer the question once and for all: What happened? And ensure it never happens again.
Learn More at Citizens United Productions
Kill Chain: The Cyber War on America's Elections
Released in March 2020, 8-9 months prior to the Nov 2020 election. From voter registration to counting ballots, data security expert Harri Hursti examines how hackers can influence and disrupt the U.S. election system. The film also features hackers at the conference DEF CON in their attempts to test the security of electronic voting machines.
The film also sheds some light on hacking attacks on the presidential election in 2016, with an exclusive on-camera interview with the hacker known as CyberZeist. CyberZeist penetrated the Alaska Division Of Elections' state vote tabulation computer system on 6th and 7th November, 2016, and on election day, 8th November, 2016.
Here's the movie trailer:
Watch Full Film on HBO (1hr 30min)
Cyber Symposium Film
The following 23min film played a central role in Mike Lindell's Cyber Symposium which aimed to expose election fraud, held August 10-12, 2021.
Epoch Times 2020 Election Investigative Documentary: Who's Stealing America?
By the Epoch Times. 1hr 33mins.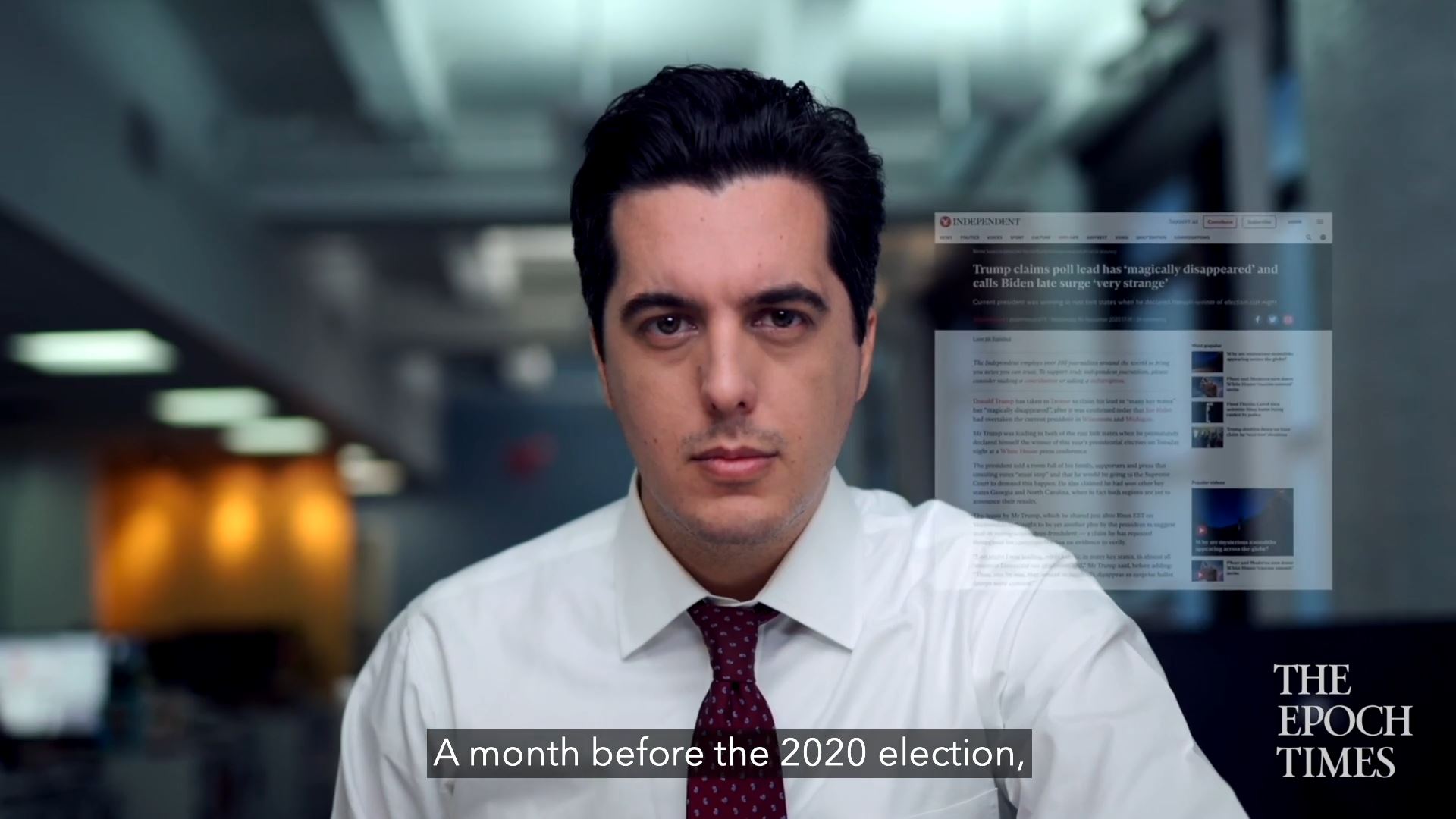 The YouTube version of the film has been censored.
Absolute Proof: Exposing Election Fraud and the Theft of America
By Mike Lindell. 2hrs. Watch here, on LindellTV.com or via Rumble.com.
Absolute Interference
The sequel to Absolute Proof with new evidence that foreign and domestic enemies used computers to have the 2020 election. By Mike Lindell, via LindellTV.com.
Mike Lindell also did follow-up interviews:
Scientific Proof – 1hr interview between Mike Lindell and Dr. Douglas G. Frank, PhD scientist.

Absolutely 9-0 – 26min interview with an anonymous computer security expert.
Deep Rig
The Deep Rig is a documentary that covers much of the story from Patrick Byrne's eye-opening book "The Deep Rig", including interviews from Lt. General Mike Flynn, Patrick Byrne, Bobby Piton, Jovan Pulitzer, cyber experts, and others. Released June 26, 2021.
Below is the trailer which was censored from YouTube:
Watch online at TheDeepRig.movie (free registration required)
Is Voter Fraud Real?
By PragerU. A short 5min explanation of weak points in the American election system that are easily exploited.
This video was posted in February 2020, 9 months prior to the November 2020 election.
The Plot to Steal America
By Man in America. 18mins.
Visit his Rumble channel for many more follow-up videos.
The Plot Against The President
While not specifically about the 2020 election, "The Plot Against The President" is a documentary released mid-2020 (prior to the election) exploring the covert operation to undermine Donald Trump's presidency from several different angles, beginning with the ousting of General Michael Flynn, one of the few who could have stood up to the corruption. Here's the trailer:
Watch Film Online or visit their website
Reawakening Docuseries
The Reawakening series of documentaries is due to be released on Nov 15, 2021.
Learn more at ReawakeningSeries.com.
Footnotes & References
Visitor Comments
Have a comment about one of the documentaries? Or have you discovered another one that is relevant? Share a comment below.