See also the main article on Michigan, for documented election integrity issues and further reports.
For an overview of Dr. Frank's approach and findings, see the main page on Dr. Frank's Election Analysis. This page contains the portions of Dr. Doug Frank's analyses that are specific to Michigan.
Using 2010 US Census data and updated 2019 American Community Survey data from the Census Bureau, Dr. Frank was able to predict not only the voter turnout by age, but voter registration by age. When Frank's prediction is compared to the actual voter turnout and voter registration by age, it correlates to an unusually high level of accuracy.
Preliminary Analysis of Michigan's Election Data
Nine Michigan Counties
Dr. Frank's slides from April 2021, reflecting much of the same material from the video above:
Antrim County Michigan
Further presentation slides from April 2021, focusing specifically on Antrim County:
Voter Registration & Turnout Compared to Other States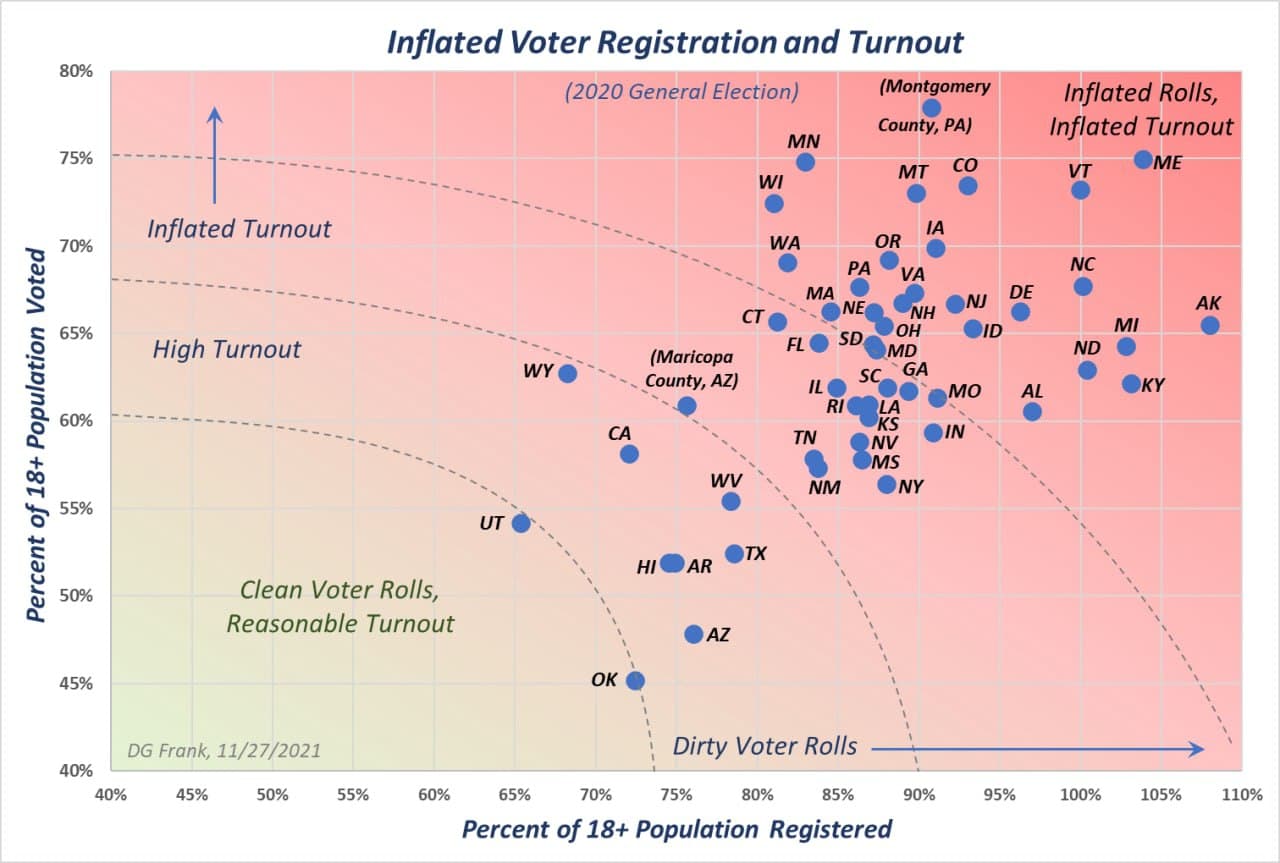 Visitor Comments